Chinese Smart Driving Test Leader Introduces Black Technology into Motorcycle Driving Test
2020.09.10
China is a big country not only of autos but also of motorcycles. Based on over 60 years of development, China has ranked first in the world in terms of motorcycle production and sales for 19 consecutive years and is the largest motorcycle exporter for 12 consecutive years.
During the National People's Congress and the Chinese People's Political Consultative Conference this year, Li Shufu, a representative of the National People's Congress and chairman of Geely Holding Group, put forward Recommendations on Moderately Lifting the "Motorcycle Ban" and Scientifically Planning Urban Motorcycle Driving, and suggested setting up pilot programs lifting "motorcycle ban" to stimulate the growth of the motorcycle industry and alleviate urban traffic pressure.
The consumers' demand for motorcycles is constantly expanding. According to data released by the Traffic Management Bureau of the Ministry of Public Security, as of the end of June 2020, the number of motor vehicles in China reached 360 million, of which the number of motorcycles reached 68.896 million, accounting for 19.14%; the number of newly registered motorcycles in the first half of the year was 3.325 million, an 885,000 increase compared with in the same period last year. As the number of motorcycles continues to grow, so does the number of motorcycle drivers.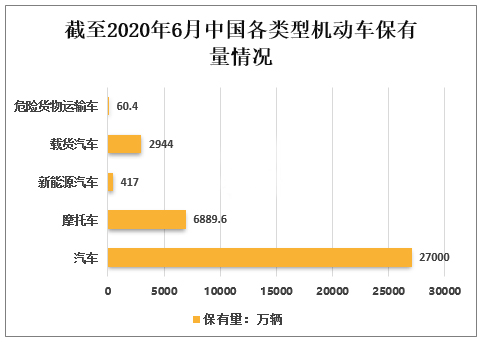 (Source: Zhiyan. org)
)

According to analysis by industry professionals, as China moves towards internal economic circulation, the motorcycle industry is at a key stage of transformation and upgrading. Given the advantages of upstream and downstream industries of motorcycle business and its environmental protection merit, under multiplier effect, the industry will generate new consumption at an even larger scale.
Backed by Black Technology, AI and BeiDou Included, Adopting Smart Motorcycle Driving Test is Inevitable
The driving safety of motorcycles and electric vehicles has always been a focus of the media and the general public.
Starting from April 2020, the Ministry of Public Security of China has carried out the nationwide "Helmet and Belt" Driving Safety Program to help drivers develop driving safety habits such as wearing helmets. However, to truly improve driving safety and achieve overall industrial transformation and upgrading, the government's leadership and promotion is not enough, follow-up support from local police force and training and testing institutions is also needed.
As technologies such as facial recognition, virtual simulation, artificial intelligence, and 5G become mature, the public security traffic management authorities continue to upgrade the driving test standards, and standardize the driving test through data visualization, remote supervision, and anti-corruption technology, generating market demand for transforming driving test systems.
At present, China still lacks smart motorcycle driving test systems. Duolun Technology is the first tech company in China to introduce BeiDou differential positioning, 3D virtual simulation, artificial intelligence, Internet of things perception, big data, cloud computing, deep learning and other technologies into the transportation sector, and has long led the development of the smart driving test industry. In August 2020, according to provisions of Order No.123 of the Ministry of Public Security and other relevant laws and regulations, the company independently developed and launched the machine vision-based Duolun MDS-1000-II (motorcycle) and MDS-1000- III (motor tricycle) Field Driving Skill Test Systems.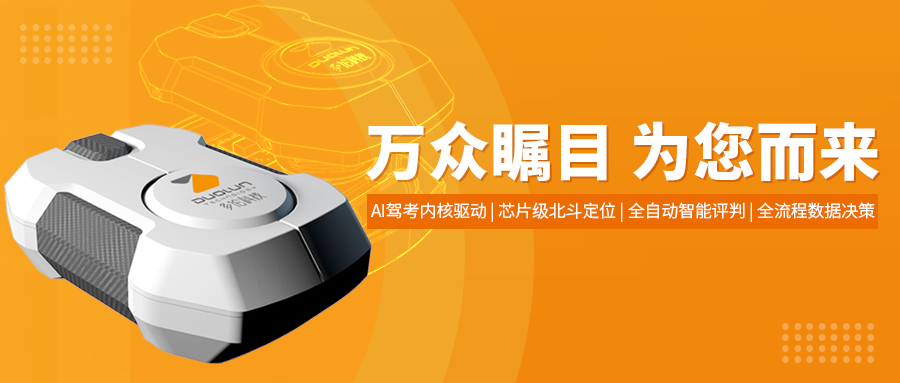 The smart motorcycle driving test systems are reported to be the first comprehensive driving test systems in China that has integrated cutting-edge technologies such as AI vision, satellite differential positioning, and inertial navigation attitude measurement, and the first ones to pass the test devised by Road Traffic Safety Product Quality Supervision and Inspection Center of the Ministry of Public Security. The systems can scientifically and systematically standardize automatic assessment of all items in the Motorcycle Driving Test II as well as those in Motorcycle Driving Test III by customer's needs, improving the efficiency of exam supervision while ensuring fairness, impartiality and transparency of the test.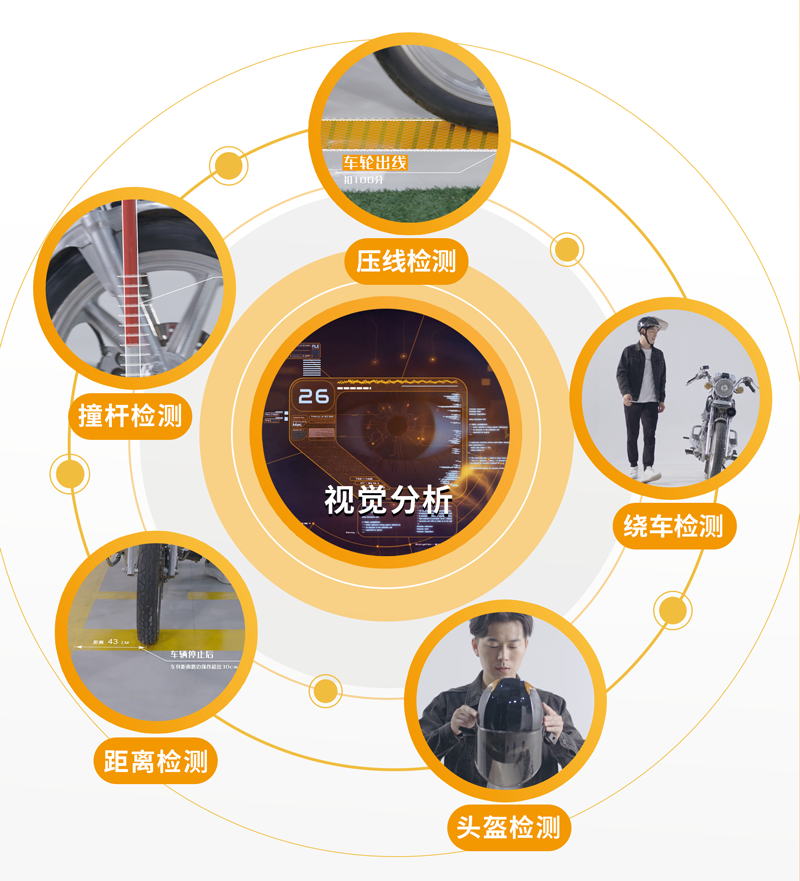 Launching Smart Motorcycle Driving Test System in Zhejiang, Jiangxi and other Provinces to Fill the Gap in the Market
According to the Research Report on the Study of Improving Motorcycle Management Mode in Hangzhou issued by the China Chamber of Commerce for Motorcycle, though showing excellent urban management track record, Hangzhou still needs congestion control for its city area. And since Zhejiang is home to many leading motorcycles manufacturers such as QJMOTOR and CFMOTO with promising industrial development and favorable business environment, Hangzhou is ideal for the pilot program.
At present, Duolun Technology is leading the construction of smart motorcycle driving test systems for some cities in Zhejiang, Jiangxi and other provinces. It is reported that the upgrading of automated smart electronic test facilities will not add to the difficulty of the test, as the test content and assessment standards remain consistent with the original ones carried out by human judges. Meanwhile, the deployment of smart electronic assessment effectively reduces human subjectivity and improves automated exam supervision.
To our knowledge, Duolun Technology has optimized and integrated 15 branches and regional offices across China to ensure fast and complete pre-sales technical support to meet customization needs apart from timely product maintenance and stable equipment operation. In addition, the company has established 68 after-sales service centers covering 264 cities in 31 provinces, municipalities and autonomous regions in China. The nationwide after-sales service network provides customers with fast and efficient after-sales response.
In the future, Duolun Technology will leverage business innovation and industrial application in this field to further increase its market share and help make urban traffic smarter.